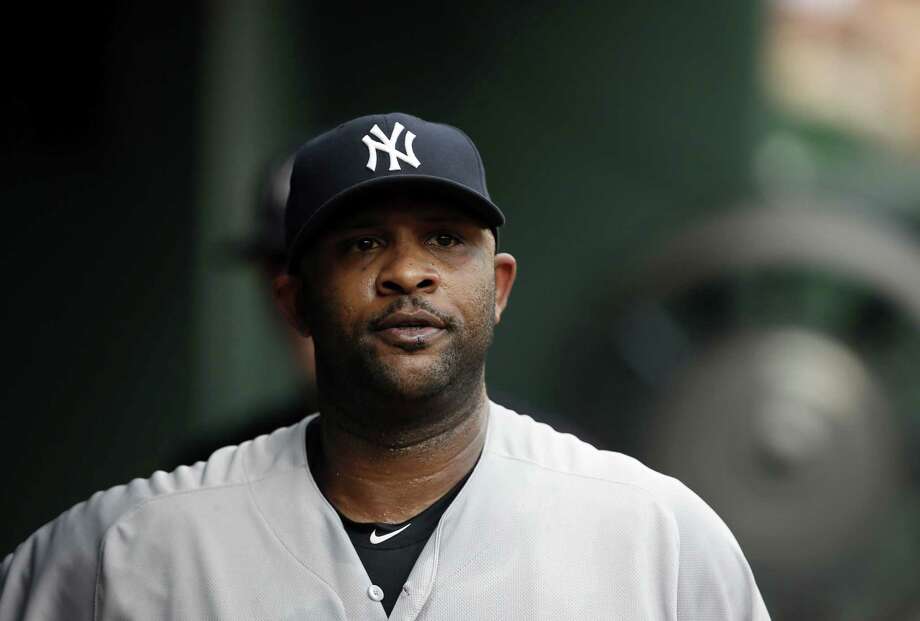 The Yankees scored 35 runs in the 4-game series in the Dallas-Fort Worth Metroplex against the Texas Rangers. And only got a split. That's not good.
Last night's game was another bad start for CC Sabathia, who, I'm said to say, looks finished. He deserves better. He pitched 5 innings, allowing 5 runs on 9 hits -- just 1 walk was, in this case, no consolation.
He gave up home runs to Josh Hamilton and Shin-Soo Choo -- making one Twitterer say that you would have expected this in 2008. Actually, no: In 2008, first for the Cleveland Indians, and then for the Milwaukee Brewers, CC was damn near unhittable, which is why the Yankees splashed the cash to get him for 2009. And it worked, brilliantly, as he was our ace -- for 4 years. No longer.
The Yankees were hardly without fight, though. They led 3-0 after the top of the 1st inning, thanks in part to a home run by Mark Teixeira -- and then CC gave back all 3 runs in the bottom of the inning. After CC gave up another in the 2nd, the Yanks struck back in the 3rd, on a Brian McCann home run, his 16th of the season. But CC let the Rangers tie it back up in the 4th.
Teix hit another homer in the 7th, his 26th of the season. But Dellin Betances blew the 6-5 lead. Nick Goody made his major league debut in the 8th, and the first batter he faced was Robinson Chirinos, and he struck him out.
But in the 9th, he issued a leadoff walk to Delino DeShields -- son of the Delino DeShields you know, although the son doesn't use "Jr." He's a rookie outfielder who's about to turn 23, and he got 2 hits last night. He might turn out to be as good a player as his father, who was never great, but was good for a long time.
Joe Girardi immediately pulled Goody for his closer, Andrew Miller, and a weird series of events occurred. He got Elvis Andrus to fly deep to center, where Brett Gardner made a great catch. One out. Leonys Martin hit the ball up the middle, where it hit DeShields. According to the rule, DeShields was out. Two out. But Martin was permitted by the rules to advance at his own risk, and got to 1st. Miller walked Adrian Beltre, and Hamilton singled DeShields home.
Rangers 7, Yankees 6. WP: Shawn Tolleson (Wayne's son advancing to 3-2). No save. LP: Miller (0-2).
Tonight, the Yankees start a new series, in Chicago against the White Sox. Here are the pitching matchups, with all times being Eastern:
* Tonight, 8:05 PM: Nathan Eovaldi vs. Carlos Rodon.
* Tomorrow, 7:05 PM: A Yankee starter TBA vs. Bobby Danks.
* Sunday, 2:05 PM: Ivan Nova vs. Jeff Samardzija.
*
Today was the trading deadline. The Yankees did not trade for the extra starter they clearly need, now that CC looks done and Michael Pineda is on the 15-Day Disabled List.
The Yankees have also called up highly-regarded pitcher Luis Severino, whom they refused to include in any deadline deal. Might he be tomorrow night's starter?
As for The Other Team, they gave up a couple of prospects for rent-a-slugger Yoenis Cespedes, who will, no doubt, be playing for his 5th different team in 4 years come Opening Day 2016, since the Mets can't afford to sign him to a new contract.
Met fans are very excited about this. After all, Cespedes is a great slugger. (Not really, he's almost 30 and doesn't even have 100 career homers yet.) And he won the 2013 Home Run Derby -- at Citi Field! (Oh, yeah, you know what happens to HRD winners: They get hurt.)
Met fans have been through this before. Dave Kingman (twice). George Foster. Kevin McReynolds. Eddie Murray. Mo Vaughn. Jason Bay.
The Mets aren't that far out of a Playoff berth, but if Cespedes isn't the slugger they're hoping for, and so desperately need, they're going to look like idiots -- again. Their fans, even more so -- again.