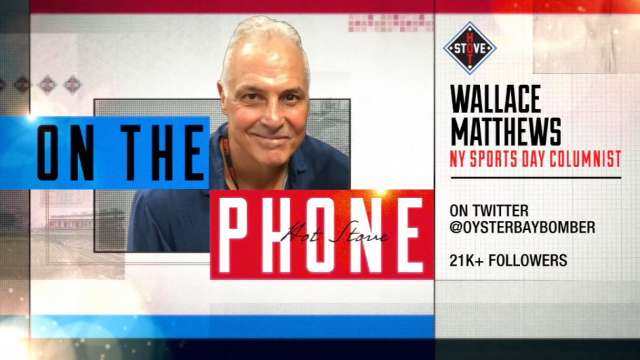 UPDATE: This photo was taken in 2017.
It was the best picture of Wally that I could find.
I don't know how many Twitter followers he had in May 2011.
Wallace Matthews, who's about as good at sports journalism as Arnold Schwarzenegger is at family values, made this point the other day:
Sure, Posada's situation is uncomfortable, but at least his contract is up after this season. What about when Derek Jeter is hitting .220 next August while showing the range of a Pacific walrus at shortstop? Or in 2014 when a 38-year-old A-Rod needs a new hip and still has a presidential term left in pinstripes? Don't even get me started if CC Sabathia relapses back onto Cap'n Crunch.
And if you and I are thinking ahead to these scenarios, you know Brian Cashman is, too. This might be why it appears the GM hasn't slept in 12 years.
What do you mean "when," Wally?
What about
if
...
What about if Derek Jeter is hitting .320 next August while partying like it's 1999... or even 2009?
Or in 2014, if Alex Rodriguez hits the same way that Ted Williams did at that age?
Or in 2015, if CC Sabathia pitches like a lot of great 30-year-old pitchers do at age 35.
Wallace Matthews is a real "glass half-full" kind of guy.
We are the New York Yankees. When the glass is half-empty, we find ways to fill it.
Unless it's the other team's glass that's half-full. Then... say it with me...
I DRINK YOUR MILKSHAKE! Sluuuuuuuurp! I drink it up!
Kind of arrogant for a fan of a team that's lost 10 of its last 13?
Yeah, it is. Let me remind you of the team: The New York Yankees. We're going to be accused of arrogance no matter what.
In the words of
West Side Story
(2nd time today I'm citing that film), a film that featured an overhead shot of the pre-renovation old Yankee Stadium in its opening sequence, "They believes everything they reads in the papers about us... So that's what we give 'em: Somethin' ta believe in!"