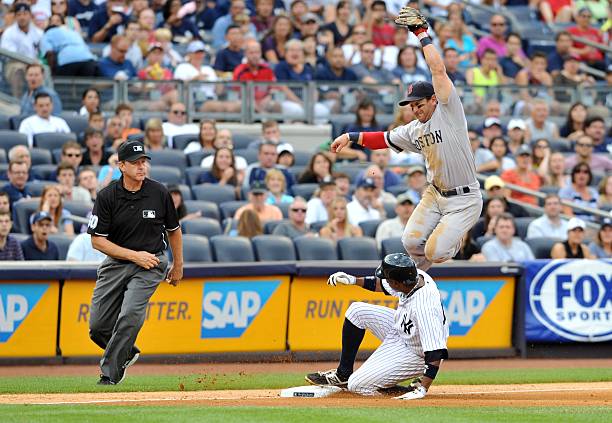 Yesterday was a typical
Fox Saturday Game of the Week
for the Yankees: It was against the Red Sox, Joe Buck and Tim McCarver announced as if they hate the Yankees, and we lost to The Scum.
Jon (Mo) Lester (No, I did not think up that nickname. I can't remember who did) hasn't had a good season, but yesterday he stopped us cold. We only got 7 hits off him: 3 by Nick Swisher (who is still smacking the ball all over the yard), 2 by Curtis Granderson (including his 32nd home run of the season), and 1 each by Ichiro Suzuki and Eric Chavez. Granderson and Derek Jeter also reached base due to walks.
David Phelps' pitching was all right, allowing 3 runs on 7 hits and no walks for 6 2/3 innings. Had the Yankees hit for him, it might have worked out.
Red Sox 4, Yankees 1. WP: Lester (7-10). SV: Former Yankee Alfredo Aceves (25). LP: Phelps (3-4).
The series concludes tonight, as an
ESPN Sunday Night Baseball
game: Hiroki Kuroda pitces for us, and Josh "Super Punk" Beckett for The Scum.