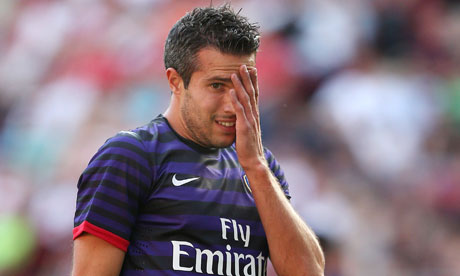 I'll discuss last night's Yankee game tonight, after this afternoon's game has also been played. I have to discuss soccer.
Last night, the U.S. team beat Mexico in Mexico for the 1st time in 25 tries, 1-0. The goal was scored in the 79th minute by Michael Orozco Fiscal, a native of Orange, California but of Mexican descent and playing for a team in the Mexican league, San Luis. North Brunswick, New Jersey native Tim Howard was sensational in goal, again.
Just as our Russian gymnasts are better than Russia's Russian gymnasts, and our Chinese figure skaters are better than China's Chinese figure skaters, our Mexican soccer players are better than Mexico's Mexican soccer players.
Over 100,000 fans of El Tri (nicknamed for the Mexican tricolor flag) were shocked. They are no longer unbeatable at the Estadio Azteca.
I'll bet there were a lot of guys crying in their Modelos on (ironically enough) French Street in New Brunswick last night.
In the last 6 months, the U.S. soccer team has beaten both Italy, the runners-up in the recent Euro 2012, and Mexico, who just won the Olympic Gold Medal, on those countries' soil.
Nobody's laughing at us anymore. If they are, they're idiots.
Well, maybe they laugh at our uniforms. Those barber-pole things are hideous. nd, as superstitious as sports people are, chances are we'll never get rid of them now.
*
But yesterday was also the day that Arsenal manager

Arsène

Wenger sold Robin van Persie. Sold him to Manchester United, of all teams.
It's bad enough that Robin van Rat forced his way out, revealing his true character; that he was only in it for the money; that he stabbed in the back the man who took him out of a bad situation at his hometown club, Feyenoord of Rotterdam, the Netherlands; whose guidance turned him from a kid with a lot of promise to the leading scorer in the English Premier League last season; who stood by him when the whole world thought he was guilty of rape (this wasn't quite a Kobe Bryant situation, the girl turned out to be a gold-digger); who kept confidence in him during injury after injury after injury; and who beamed with pride every time van Persie said things about loyalty, about how winning a trophy elsewhere wouldn't mean as much as winning it with Arsenal.
I've seen plenty of players leave my teams for other teams over the years. I should be used to it by now. Reggie Jackson. Graig Nettles. Goose Gossage. Rickey Henderson. Kirk Muller. Bruce Driver. John MacLean. Andy Pettitte. Scott Niedermayer. Brian Rafalski. Cesc Fabregas. Samir Nasri. And, just in the last few weeks, two captains, Zach Parise and Robin van Persie. And, if you want to throw in managers and coaches, Jacques Lemaire, Joe Torre and Greg Schiano.
Sometimes, it was the player getting greedy and wanting more money elsewhere. Sometimes, it was the player wanting out of a bad situation. Sometimes, it was the player getting screwed by bad management.
But when George Steinbrenner let Reggie go, he didn't trade him to the Boston Red Sox. And while Driver and MacLean both went to the Rangers, it was when they were in the latter stages of their career, after they'd already won a Stanley Cup with the Devils.
van Persie said he wouldn't sign a new contract with Arsenal because he didn't like the direction the team was taking, because it wasn't showing enough ambition. So Wenger signed Lukas Podolski, Olivier Giroud and Santi Cazorla, 3 apparently fantastic young players.
That wasn't enough for van Persie. So now we know: It wasn't about ambition or trophies. It was about the money.
Maybe that's the real reason he went to United: He's so horny even a fox like Bouchra can't satisfy him, and he knows that, no matter what Wayne Rooney and Ryan Giggs do, the ManUre fans will overlook it and say it doesn't matter. And he gets the big money.
I guess he forgot that he could do the same thing at Chelsea. And make even more money. And not have to move out of London. And unlike ManUre, the Chavs actually need a new striker.
Bouchra barely stood by him when she found out she cheated on him with the gold-digger. Her Twitter feed says,
"
proud wife of amazing husband." She
should leave the son of a bitch. If he doesn't value loyalty, why should she?
Still, Wenger could have sold van Persie to a club outside England. Instead, he sold him to Man United.
If I were the manager, I would have sold him back to Feyenoord for a nickel. Just to make a point

to all involved: Ferguson, Man City, Juventus, van Persie himself, and especially the board: "I am the manager, and if you got a problem with that, get yourself another manager."
Some things are more important than money.

Why do I care this much about a team that I didn't even know existed only a few years ago? That is on the other side of the world?
Something about Arsenal drew me in. And the NYC Arsenal Supporters have accepted me as a long-lost relative.
Nick Hornby, the author who rose to fame with Fever Pitch, his memoir of being an Arsenal fan, said it best:
It's not easy to become a football player. It takes years. But to be a fan, if you put in the hours, you're welcomed without question into a new family. Except, in this family, you all care about the same people, and you all hope for the same things. What's childish about that?
Well, there are childish parts of it. Hornby spells it out further:
Football has meant too much to me, and has come to represent too many things. I've been to far too many games, and spent too much money, fretted about Arsenal when I should have been fretting about something else, and I've asked too much from the people I love.
Okay, I accept all that.
Perhaps it's something you can't understand, unless you belong.
I've belonged with the Yankees since 1977 (since I was 7 years old). With the Devils, since 1982 (since the team's Day One). With Arsenal, only since 2008.
Indeed, it was Arsenal that led me to my "local side," the New York Red Bulls -- not the other way around. It was before Arsenal legend Thierry Henry arrived with Metro -- though that certainly deepened the connection.
If I'd been a gloryhunter, why would I have connected with Arsenal then, when the trophy drought (since winning the 2005 FA Cup Final) was already well underway? Why would I still be with them? Why wouldn't I have switched to Man United or Chelsea?
Because they've made me feel like I belong. No, it isn't as long or as deep as with the Yankees or the Devils, or East Brunswick High. But it's not like they packed up and left on me, like the former New Jersey Nets.
van Persie being a rat? I can get over that soon, especially if the new signings work out.
Wenger selling to the corrupt cheating ManUre? That will be harder to accept. It was a blasphemous act. I've been a huge defender of Wenger, but I cannot defend this.
And yet... I didn't give up on the Yankees during the collapse of 1982, or during the worse collapse of 1990, or after the mind-numbing Playoff loss of 1995, or after the cheat-aided humiliation of 2004. I didn't give up on the Devils when they were, in Wayne Gretzky's truthful words, "a Mickey Mouse organization" or when the Rangers got the Stanley Cup first.
To be angry with Robin van Persie, to show him no mercy, to treat him as a traitor, is completely understandable. To be angry with

Arsène

Wenger, to think of him as a sap, in spite of his achievements (3 League titles, 4 FA Cups, 2 Doubles, 15 straight Champions League qualifications, and the only unbeaten League season of the modern era), is at least partly understandable.
To give up on Arsenal because of this -- when last year's mess with Fabregas and Nasri left us much worse off, and we recovered and had a better finish than the season before anyway -- is not understandable at all.
Do I wish van Persie "Good luck"? More like -- wait for it...
"Break a leg."