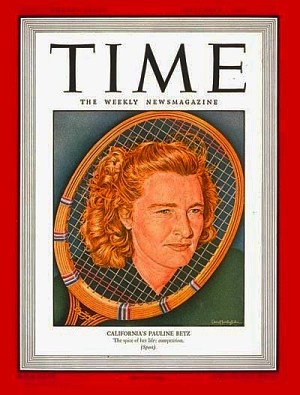 Yankees 4, Athletics 2. The Yankees sweep the 3-game series, extend their winning streak to 4 games, and have now won 10 straight and 20 of their last 24 against the A's.
Explain to me, again, how A's general manager Billy Beane is a genius?
It must be his wisdom in signing Nick Swisher. No, wait, he let Swisher go, and Swish helped the Yankees win the World Series in 2009 and make the Playoffs again last season. He got off to a slow start this season, but he hit his 4th homer of the season yesterday.
Good A.J. showed up: Burnett pitched 7 solid innings to advance to 6-3. Joba Chamberlain was a little shaky in the 8th, but got out of it with a double play. Mariano Rivera pitched a perfect 9th for his 14th save. Gio Gonzalez was the starter and loser for the A's (5-3).
Alex Rodriguez helped the A's-sweep, as A-Rod got 2 hits including an RBI double. Derek Jeter got a hit, and is now 16 away from 3,000.
Boston and Tampa Bay lost yesterday, too. I'm beginning to enjoy this season.
It is hard to believe, though, that the season is already one-third over.
The Yankees have a travel day today, and will complete the Coast trip with 3 in Anaheim against the Whatever They're Calling Themselves This Season Angels.
Jeter hits 2984 16
Rivera saves 573 28
A-Rod homers 622 141
A-Rod hits 2723 277
Magic Number 105 (to eliminate Scum & Rays, 103 for O's & Jays)
*
The Vancouver Canucks won Game 1 of the Stanley Cup Finals last night, 1-0. Between them, the goalies made 69 saves, but on the 70th and final shot of the game, with 19 seconds to go, Raffi Torres scored for Vancouver.
(Despite the Hispanic-sounding name, Torres was born and raised in Toronto. Guess he had to get out of there to reach the Stanley Cup Finals: The Maple Leafs haven't been there since 1967, before the Canucks even existed!)
The Canucks are now 3 wins away from their 1st Stanley Cup in 41 years of trying, their city's 1st in 96 years, since the 1915 Vancouver Millionaires of the Pacific Coast Hockey Association.
The last Vancouver team to win a championship of any significance? Actually, it hasn't been all that long: The British Columbia Lions won the Grey Cup, the championship of the Canadian Football League, in 2006.
*
Pauline Betz died 2 days ago. She was born on August 6, 1919 in Dayton, Ohio, and grew up in Los Angeles. She won the women's side of the U.S. Open tennis tournament in 1942, 1943 and 1944, and won both that and Wimbledon in 1946.
Jack Kramer, a contemporary, called her the 2nd-best female tennis player he ever saw, behind only Helen Wills Moody. This was, presumably, before Billie Jean King, Chris Evert, Martina Navratilova, Steffi Graf, Monica Seles, and Venus and Serena Williams came along, all of whom Kramer lived to see. (He died in 2009.)
She married Bob Addie, a sporstwriter for the
Washington Times-Herald
and, when that paper folded in 1954,
The Washington Post
. They lived in the suburbs of D.C., and had 5 children, including renowned poet Kim Addonizio. Kim's daughter is actress Aya Cash.
Pauline Betz Addie founded founded a tennis center in Potomac, Maryland that is now named for her. She was elected to the International Tennis Hall of Fame in 1965, and her name appeared on the Washington Wall of Stars at Robert F. Kennedy Stadium, even though D.C. was not her home area. She died this week, at the age of 91.