First, let's define our parameters. "New York's 10 Greatest Music Acts" includes performers from:
* The 5 Boroughs of New York City: Manhattan, The Bronx, Queens, Brooklyn and Staten Island.
* Long Island: Nassau and Suffolk Counties.
* The Lower Hudson Valley: Westchester, Putnam and Dutchess Counties east of the Hudson River; and Rockland, Orange and Sullivan Counties to the west of it. Anything north of that would qualify for Albany, Syracuse or Buffalo's categories.
* Southwestern Connecticut: Fairfield, Litchfield and New Haven Counties. Anything north and east of that would qualify for Boston's region.
* North Jersey: Sussex, Passaic, Bergen, Warren, Morris, Essex, Hudson and Union Counties.
* Central Jersey: Hunterdon, Mercer, Somerset, Middlesex and Monmouth Counties. Anything south of that would qualify for Philadelphia's region.
It's not enough for them to have made their name in New York: They have to actually be
from
the Tri-State Area. Therefore, no matter how talented, no matter how much you might like them, this lets out Woody Guthrie (Oklahoma), Sylvia Sims (London), Bobby Short (Illinois), Bob Dylan (Minnesota -- although his son Jakob would qualify), Johnny Rivers (New Orleans), Patti Smith (Chicago) and Madonna (Detroit).
Nor is there a cutoff point: Vaudeville performers from the early 20th Century are eligible. The only requirement, beyond geography, is that they have a record (pardon the pun) of hit songs.
Honorable Mentions, by Borough, in Chronological Order
Manhattan: Joe E. Lewis, Sammy Davis Jr., Tito Puente, Steve Lawrence, Harry Belafonte, Frankie Lymon, Tom Lehrer, Carmen McRae, Ben E. King, Ronnie Spector, Peter Yarrow and Mary Travers (Paul Stookey was from the suburbs of Detroit), John Sebastian, Jose Feliciano, Cuba Gooding Sr., Luther Vandross, Lenny Kravitz, Fiona Apple, Alicia Keys, Kelis and Lady Gaga. (As talent as he was, Sammy doesn't make the Top 10, because, while music was his route to fame, he became better known as an actor.)
Bronx: Eydie Gorme, Diahann Carroll, Stan Getz, Bobby Darin, Dion DiMucci, The Chiffons, Laura Nyro, Chuck Negron, Melissa Manchester, Willie Colon, Afrika Bambaataa, Grandmaster Flash, Gil Scott-Heron, KRS-One, Jennifer Lopez, Remy Ma and Cardi B. (J-Lo doesn't make the Top 10, because she's an actress first and a singer second.)
Brooklyn: Lena Horne, Abbe Lane, Johnny Maestro (with both The Crests and The Brooklyn Bridge), Neil Sedaka, Carole King, Tony Orlando, Neil Diamond, Richie Havens, Harry Nilsson, Harry Chapin (now usually identified with Long Island, but grew up in Brooklyn), Vernon Reid of Living Colour, Jay-Z; Wu-Tang Clan members GZA, ODB and Raekwon; the Notorious B.I.G. and Lil' Kim. (Carole King doesn't make the Top 10, because she's better known as a songwriter.)
Queens: Tony Bennett, Gene Simmons, Cyndi Lauper, Run-DMC, LL Cool J, Scott Ian of Anthrax, Nas, 50 Cent and Nicki Minaj. (Tony Bennett was one of the best singers of the 1950s and the early 1960s, and his longevity is amazing, but he was never the best one, so he doesn't make the Top 10.)
Staten Island: David Johansen of the New York Dolls, and the majority of the Wu-Tang Clan. RZA, GZA's and ODB's cousin, was born in Brooklyn but grew up in Pittsburgh. Remember, it's not where you were born that matters, it's where you became a musician. This eliminates Joan Baez and Christina Aguilera, both born on Staten Island. And, despite the Island's large Italian population, it didn't produce many big doo-woppers, the biggest being The Elegants, a "pure one-hit wonder": They hit Number 1 with their 1st hit, "Little Star" in 1958, and never had another song reach so much as the Hot 100.
Long Island: Lou Reed of Freeport, and Debbie Gibson of Merrick.
New Jersey: Richard Tucker of Passaic, Clyde McPhatter of Teaneck, Connie Francis of Belleville, Dionne Warwick of East Orange, Lesley Gore of Tenafly, Janis Ian of East Orange, Debbie Harry of Hawthorne, Jon Bon Jovi of Sayreville, Queen Latifah of East Orange, Lea Michele of Tenafly, and Halsey of Washington (Warren County).
Connecticut: The Five Satins of New Haven, Michael Bolton of New Haven, and Moby of Darien. The Carpenters were from New Haven, but became professional musicians in Los Angeles, so they would qualify there. Gene Pitney is from a town outside Hartford, so he qualifies for the Boston/New England list.
Now, the Top 10:
10. Paul Simon and Art Garfunkel of Queens.
I could have just listed Paul, and kept Artie as an Honorable Mention, but that would have given him short shrift: Without Artie, Paul would have made it as a songwriter, but not as a solo singer. With Artie, Paul did make it as a solo singer -- after they broke up.
Maybe they weren't entrancing live performers, and considerably better on records, but their reunion Concert in Central Park in 1981 brought half a million people out -- a one-act Woodstock in the heart of The City. That's been topped only twice, and Diana Ross' rain-soaked show in 1983 wasn't one of them. They were Paul solo in 1990, and Luciano Pavarotti in 1993.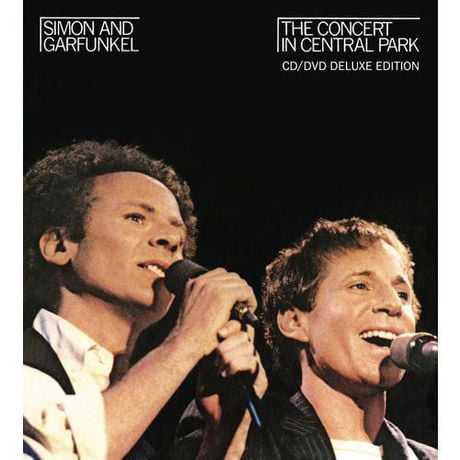 9. Billy Joel of Hicksville, Long Island.
Okay, he's not particularly influential -- although we may never know how many people took up the piano or lyric writing because of him. And he hasn't released an album in 25 years. Show me another performer who could go a quarter of a century without releasing an album and still sell out from Madison Square to Leicester Square to Red Square.
He does that because he's a damn good songwriter and a damn good piano player. And while people know he's about substance over style -- he likes to use the word "chops" for talent -- he's actually made some terrific videos. (Yeah, I know: "We Didn't Start the Fire" was nearly ruined by its video, but "Pressure" and "A Matter of Trust" were great, and Christie Brinkley wasn't even in those.)
8. Barbra Streisand of Brooklyn.
Like Sammy and J-Lo, Barbra might now be better known for acting than for singing. And while she's been a superb interpreter of the songs of others, she's not known for writing her own, aside from the 1977 Number 1 hit "Evergreen (Love Theme from
A Star Is Born
)," and even that had lyrics written by Paul Williams.
But she had her 1st Top 10 hit single in 1962 and her most recent in 1996, a span of 34 years, and there's not many people who can top that. She had her 1st Number 1 album in 1963 and her most recent in 2016 -- 53 years.
And, let's face it: Just as Sinatra inspired many ethnic performers by refusing to change his name, Barbra refused to fix her nose, making it possible for John Lennon, Pete Townshend of the Who, Carole King, Bruce Springsteen, Billy Joel, Bono, Lea Michele and Lady Gaga to make it in the video era. (Don't tell me Jimmy Durante: He made it part of his comedy act, triumphing by using it instead of triumphing in spite of it. Barbara has done comedy, but she didn't make it her thing.)
7. Dion DiMucci of The Bronx.
We don't know who the 1st doo-wopper was, and Frankie Lymon was the 1st to have a big impact, but the one who had the biggest impact was Dion (usually listed only by his first name).
In 1958 and 1959, Dion & The Belmonts -- Fred Milano, Angelo D'Aleo and Carlo Mastrangelo, who named the group after their Bronx neighborhood -- recorded 2 of the defining doo-wop hits, "I Wonder Why" and "A Teenager In Love." After going solo, albeit backed by a new group, the Del-Satins, Dion had huge hits with co-writer Ernie Maresca, "Runaround Sue" and "The Wanderer," and with covers of Jerry Lieber & Mike Stoller's "Ruby Baby" and "Drip Drop."
He fell victim to drugs, but was brought to recovery, and in 1968, in response to the assassinations of the decade, sang Dick Holler's "Abraham, Martin and John." Ironically, this was the 1st song of his I heard, so instead of a 1950s doo-wopper, I thought, at first, that he was a 1960s hippie.
"I make a career out of coming back," he's said, and this includes reunion concerts with the Belmonts at Madison Square Garden in 1972 and Radio City Music Hall in 1987. He's also the 1st member of the Rock and Roll Hall of Fame that I actually met, and he's as good a guy as you would hope. Put it all together, and Lou Reed was right with the statement he used to close the man's induction speech into the Hall of Fame in 1989: "Who could be hipper than Dion?"
In the first generation of rock and roll, New York City had Dion. And New Jersey had:
6. Frankie Valli of Newark, New Jersey.
Some of you only know him as gangster Rusty Milio on
The Sopranos
. He played that role well because he knew guys like that, and wanted to avoid them. But he absorbed enough of the tough streets of the North Ward to become, along with Dion, one of the few singers who could sound tough and vulnerable at the same time.
The Four Seasons were Frankie, Bob Gaudio on piano, Tommy DeVito on guitar, and Nick Massi on bass, replaced in 1966 by Joe Long, and backed on drums by the great Buddy Saltzman and production by Bob Crewe.
From late 1962 to mid-1967, they were as big as any group in America, and that includes the Beach Boys and the various Motown acts. They had a brief comeback in 1975-76, with falsetto legends Frankie and, as songwriter, Barry Gibb of the Bee Gees combining for the theme from
Grease
to top the chart in 1978.
My parents grew up in the same neighborhood, my mother literally a few doors down from him on Mount Prospect Avenue, although Frankie was older than they were, so they didn't know each other, but they did know some of the same people.
He's done plenty of shows in the Tri-State Area in my lifetime, including regular ones at the Garden State Arts Center. So when I finally saw him live, on March 27, 1991, where was it? Las Vegas, of course, at the now-gone Desert Inn. I didn't quite "meet" him, but I did get to shake his hand. Like Dion, who I met about a year and a half earlier, he's a terrific guy.
5. Whitney Houston of East Orange, New Jersey.
The jokes came easy, and then the sadness came easier. It's easy for people who aren't old enough to have listened to the radio and watched MTV from 1985 to 1991 to not realize just how big, and how great, she was.
Her mother was Cissy Houston, of the Sweet Inspirations, and her cousin was Dionne Warwick.
4. Mariah Carey of Greenlawn, Long Island.
In the words of the immortal Ray Charles, "If the music don't sound good, who cares what the picture looks like?" She could have been like Madonna and gotten by solely on her looks. But she might just be the best singer the Tri-State Area has ever produced, although Whitney might be as well.
Mariah and Whitney
She's also had more Number 1 hits than any other soloist, breaking the record of Elvis Presley, and she could still break the Beatles' record for most by any act.
3. Pete Seeger of Manhattan.
People talk about Tony Bennett's longevity: He released his 1st album in 1951, and his most recent in 2015, a span of 64 years, and he's still performing at age 91. Pete Seeger first sang for money in 1939, and was still doing it, and still selling rooms out, in 2013, 74 years later, at age 95. When he died in 2014, President Barack Obama called him "America's tuning fork."
Despite being blacklisted in the 1950s, Pete essentially kept folksinging alive. He didn't write "We Shall Overcome," but he made it the anthem of the Civil Rights Movement. He did co-write "If I Had a Hammer" and "Where Have All the Flowers Gone?"
And he wrote "Waist Deep in the Big Muddy," and sang it on
The Smothers Brothers Comedy Hour
in late 1967, but CBS edited it out, probably because the line "The big fool says to push on" was interpreted (correctly) as a reference to President Lyndon Johnson's actions in the Vietnam War. Then came the Tet Offensive in early 1968, and the demand to have Pete on was overwhelming, and he sang the song again, and it was broadcast. And then came Walter Cronkite's editorial, and LBJ knew he had lost not just Pete and the leftists, but, "I've lost Middle America."
Without Pete's folksinging in the 1940s and 1950s, the folk music revival of the late 1950s doesn't happen. So Bob Dylan doesn't happen. So a lot of the Beatles' better work doesn't happen. This means that Paul Simon becomes, at most, Neil Sedaka with a guitar instead of a piano. It means that Bruce Springsteen, if he makes it at all, becomes a very different performer, and probably ceases to be relevant by the end of the 1980s. It means that Billy Joel doesn't record "Allentown" or "Goodnight Saigon" or "The Downeaster
Alexa
."
For longevity, short-term impact, and long-term influence, Pete Seeger has to be in the Top 10.
2. Bruce Springsteen of Freehold, New Jersey.
Bruce is a few weeks younger than Billy Joel. Yet while the Piano Man hasn't released an album in 25 years, the Boss keeps crankin' out albums, including the occasional hit. Also, while Billy looks like he's approaching 70, Bruce is still doing 4-hour shows and throwing himself all over the stage.
If you took everything that rock and roll had been in its 1st 20 years of existence, and put it together, you got Bruce Springsteen. Once he realized that he didn't have to be the new Bob Dylan, throwing weird objects and multi-syllabic adjectives for them into every line, he was free.
And, with his work for the No Nukes Movement, Amnesty International, and Farm Aid (hey, there are still lots of farms in New Jersey, especially once you get west of Interstate 287 and south of the Raritan River), he's shown that, while he has spreads in Rumson and Colts Neck, he's still one of the guys.
As he said himself, "I believe that the life of a rock and roll band will last as long as you look down into the audience and can see yourself, and your audience looks up at you and see themselves." That was true for Pete, and Billy, and Paul and Artie, and Frankie, and Dion. Even fans of Barbra, Whitney and Mariah, despite their ostentatious wealth, knew that the person onstage was one of their own once, and still knew it.
And, even though he came to symbolize America's wealthy establishment, it was true for the man who has to be Number 1 on this list:
1. Frank Sinatra of Hoboken, New Jersey.
Between his singing, his acting, and his flair for comedy -- and there were films in which he didn't sing so much as a note or intentionally produce so much as a laugh -- he was the greatest entertainer of the 20th Century.
In my tribute post, on what would have been his 100th Birthday
, I quoted his song, "That's Life": "I've been a puppet, a pauper, a pirate, a poet, a pawn and a king." And I'll repeat what I said then: He was all of the above, and more. "And I can't deny it." And neither can anyone else.