France has deployed a weapon against ISIS.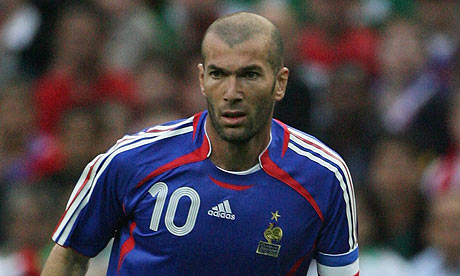 No, not Zinedine Zidane. Though he is known for having launched a missile that beat Bayer Leverkusen for Real Madrid in the 2002 Champions League Final.
French jets have launched an attack on an ISIR stronghold in Raqqa, Syria, a site identified by U.S. intelligence, in retaliation for Friday night's multi-pronged attack in Paris.
That attack included a suicide bomber who tried to get into the Stade de France for the match between France and Germany.
The murdering bastards killed at least 129 people, the majority in a theater where an American rock band was performing, before police stormed in and killed 8 of them. Allegedly, there is still 1 of them on the run (not one of those in the theater).
Bonne Chance, Armée de l'air.

Go get 'em!