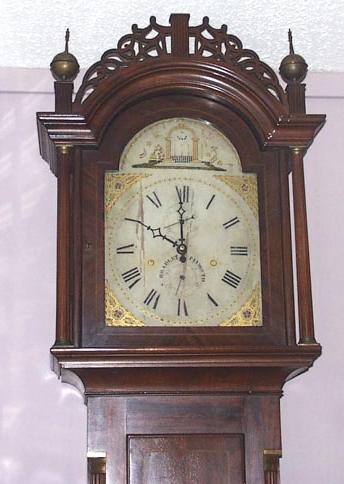 Tick... tick... tick...
The clock is ticking for the Yankees. They are running out of time, running out of games, and running out of excuses.
And Brian Cashman, Kevin Long and Larry Rothschild -- and Joe Girardi? -- ought to be run out of town.
Last night, Hiroki Kuroda did not have good stuff, allowing 4 runs, and he didn't get out of the 4th inning. Between them, David Huff, Chase Whitley, Rich Hill, Esmil Rogers, Josh Outman, Shawn Kelley and David Robertson pitched 5 2/3 innings of scoreless relief, allowing just 2 hits, none after Huff, and just 2 walks between them.
Maybe Huff or Whitley should have started.
Then again, Girardi needs to explain this bullshit of needing 7 pitchers to hold a major league team scoreless for 5 2/3 innings.
Trailing 4-0 in the bottom of the 4th, the Yankees tried to mount a comeback. Jacoby Ellsbury hit his 15th home run of the season in the 4th. In the 5th, Chris Young singled home 2 runs to make it 4-3.
But that was as close as the Yankees got. When it matters most, the Yankees couldn't hit sand if they fell off a lifeguard's chair.
Stephen Drew: .161. Mark Teixeira: .222. Carlos Beltran: .236. Brian McCann: .238.
You say batting averages aren't everything? You have a point. But do you really want me to post their on-base and slugging percentages? No, I don't think you do.
You say those guys have been injured? You have a point. Then they shouldn't have been rushed back.
Anyway, Rays 4, Yankees.3. WP: Chris Archer (9-8). SV: Jake McGee (17). LP: Kuroda (10-9).
Here are the truly killer stats, with the Yankees' ranking among MLB's 30 teams:
Batting average: .249, 18th
On-base percentage: .310, 21st
Slugging percentage: .382, 18th
Runs: 558, 24th
The Yankees are now 5 1/2 games out of the 2nd AL Wild Card spot. There are 20 games to play.
Tick... tick... tick...
I was going to use a stopwatch for the picture on this post, but with the Yankees' age issues, I thought a grandfather clock would be more appropriate. And when I saw that this one read 10 minutes to midnight, I knew I had to use it.
The series continues tonight. Chris Capuano starts for the Yankees, Jake Odorizzi for the Rays.