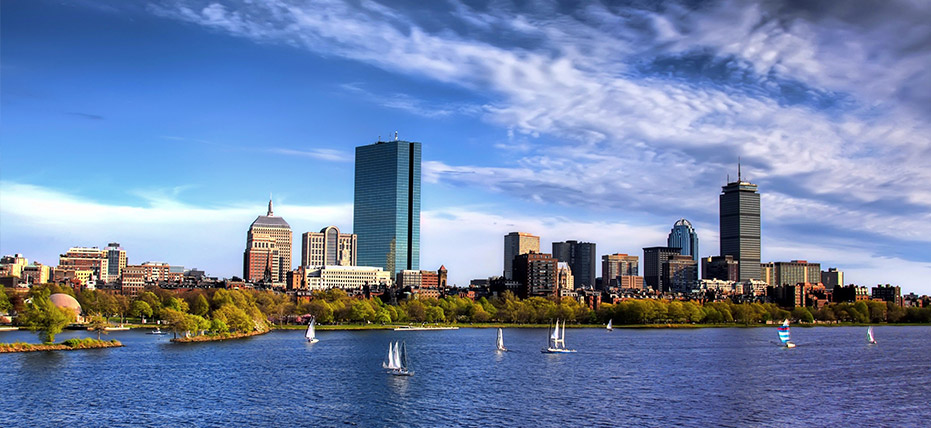 "In your hands, my fellow citizens, more than mine, will rest the final success or failure of our course. Since this country was founded, each generation of Americans has been summoned to give testimony to its national loyalty. The graves of young Americans who answered the call to service surround the globe.
"Now the trumpet summons us again. Not as a call to bear arms, though arms we need; not as a call to battle, though embattled we are; but a call to bear the burden of a long twilight struggle, year in and year out, 'rejoicing in hope; patient in tribulation,' a struggle against the common enemies of man: Tyranny, poverty, disease, and war itself.
"Can we forge against these enemies a grand and global alliance, North and South, East and West, that can assure a more fruitful life for all mankind? Will you join in that historic effort? The energy, the faith, the devotion which we bring to this endeavor will light our country and all who serve it. And the glow from that fire can truly light the world.
"And so, my fellow Americans, ask not what your country can do for you; ask what you can do for your country."
– President John F. Kennedy, January 20, 1961
*
Granted, I'm actually from New Jersey, not New York City, but the majority of the focus of this blog has been the New York Yankees, and a big chunk of that has been the Yankee-Red Sox rivalry, and the larger rivalry between the New York Tri-State Area and New England.
Therefore, with another World Series about to be played by the Red Sox, in the spirit of President Kennedy, I'm going to make this a blog entry of inclusion.
Top 10 Things This New Yorker Likes About New England
1. The Kennedy Family.
I guess that was easy enough to figure out. For over a century, dating back to John F. "Honey Fitz" Fitzgerald (who was Mayor of Boston 100 years ago and was in the U.S. Congress for the first time in 1895), the Kennedys and the various wings of their family (the Shrivers, the Smiths, the Lawfords, et al.) have lived by the motto of, "From those to whom much has been given, much will be expected."
The only remaining members of JFK's generation of Kennedys are sister Jean Kennedy Smith, Bobby's widow Ethel, and Ted's first wife Joan (his second wife Vicki is a bit younger). But their children, and theirs, fight on.
The haters, people who would've hated the Kennedys even if Ted and Mary Jo Kopechne had reached the mainland safely, will never accept that, yes, the Kennedys -- and the Roosevelts, and the Carters, and the Clintons, and by the time Barack and Michelle are out of the White House almost certainly the Obamas as well -- will always mean more to humanity than the Nixons, and the Reagans, and the Bushes, and whoever the next Republican President is and his (or her) entire family.
Liberalism is about "we," conservatism is about, "Me, me, MEEEE!" The Kennedys understood that in 1913. They understood it in 1963. They still understand that in 2013. Anyone who doesn't accept it can forget about having my respect, and doesn't deserve political office.
"Some men see things as they are, and say, 'Why?' I dream things that never were, and say, 'Why not?'"
-- George Bernard Shaw, frequently quoted by Senator Robert F. Kennedy
"For all those whose cause has been our concern, the work goes on, the cause endures, the hope still lives and the dream shall never die."
-- Senator Edward M. (Ted) Kennedy, 1980 Democratic Convention
Okay, that's enough about politics. Well, maybe a little more. Politics is the main driver of history.
2. History.
New England has always preserved its history better than New York. In New York, it so often seems like the past doesn't matter. But it does: As the saying goes, "If you don't know where you've been, how can you understand where you're going?"
New England gets this, from Mystic to Newport, from Hyannis to Plymouth, from Dorchester to Concord, and from Bennington to Old Orchard Beach. Particularly on the streets of Boston, you can feel the presence of Founding Fathers walking alongside you.
Oh, and, for the record: The leaders of the Boston Tea Party, such as Samuel Adams, were protesting an oppressive conservative government that was not listening to their concerns. Today's "Tea Partiers," had they been around then, would have wanted them hanged for being traitors to the British Empire.
Speaking of caffeinated drinks...
3. Dunkin Donuts.
Founded in Quincy, Massachusetts by William Rosenberg in 1950, they are New England's best export since the Kennedys. How much do I love Dunkin Donuts, particularly their mocha swirl iced lattes and "coolatta" iced-coffee drinks? If Catherine Zeta-Jones appeared before me and said, "Let's go, he'll never know, but you have to promise to never visit a Dunkin Donuts again," I'd have to turn the magnificent woman down. (And spend the rest of the night crying in my coffee.)
Dunkin Donuts appears, through its employee Larry DelVerne, to have been the inventor of the little round pastry they call "Munchkins" -- others call them donut holes or pop-ems.
Dunkin Donuts is such a New England institution that the building formerly known as the Providence Civic Center -- home of the Providence Bruins minor-league hockey team, Providence College basketball, and the occasional NCAA Tournament basketball game -- is now named the Dunkin Donuts Center, a.k.a. The Dunk.
I like Tim Hortons. Krispy Kreme, not so much. And Starbucks, well, sometimes I like it, although it's not as direct a competitor as you might think. But I run on Dunkin.
4. New England is a great sports region.
Say what you want about its teams (I certainly have), but when you consider that New England (Massachusetts, Maine, New Hampshire, Vermont, Rhode Island, and about 2/3 of Connecticut) has only half the people of the New York Tri-State Area, the amount of passion they generate, and the amount of titles they've won, is remarkable.
5. Fenway Park.
It's a relic, but it's no dump. I mean, I've been there a few times, but I've never seen a rat there. Okay, I've seen a few Red Sox fans who resembled vermin... But most Sox fans, when sober, are good fans. They know and respect the game. And that thoughtfulness pervades Fenway. The 30,000 or so who come to see baseball generally refuse to let the 5,000 or so who come to get drunk and disorderly ruin the beautiful spectacle.
Besides, with Comiskey Park, Tiger Stadium and the original Yankee Stadium all gone -- and Wrigley Field being in the other league -- it's nice to be able to see a baseball game in a building whose field was once patrolled by Babe Ruth, Lou Gehrig, Joe DiMaggio, Ty Cobb, Tris Speaker, Ted Williams, Jimmie Foxx, Lefty Grove, Hank Greenberg and Bob Feller.
6. Respect for Summer.
The Long Island Sound shore of Connecticut. The beaches of Newport, which (or so I've heard) makes Rhode Island the surfing capital of the Atlantic Coast. Martha's Vineyard. Nantucket. Cape Cod. Old Orchard Beach. Kennebunkport. What could be better than an 85-degree day on a New England beach, with beautiful women all around you, a bottle of beer to one side of you and a radio tuned to the Sox game on 850 WEEI to the other side? Well, maybe the Jersey Shore and the Yankee game tuned to 660 WFAN (they're switching there from 880 WCBS these last few years)... But this is not the time to get partisan.
7. Public Transportation.
South Station is one of America's finest train stations, and the adjoining bus station might be the best one in the country -- it's almost as big as Port Authority in New York, and it's a hell of a lot cleaner. From there, on Greyhound, Peter Pan Bus, Cape Cod Transit, Vermont Transit, New England Trailways, Amtrak and the commuter rail service of the Massachusetts Bay Transportation Authority (MBTA), you can get almost anywhere in New England fairly quickly.
In addition, Boston's subway (the T) is easy, timely, and cheaper than New York's. And with a lot of stations on their lines having retail concession stands, including Dunkin Donuts, you don't have to go down to the Scollay Square (now Government Center) station at quarter past 2 to get a sandwich from Charlie's wife!
The one thing I don't like about the MBTA is that they don't provide service to Foxboro except on Patriots home gamedays. This is a problem if you don't have a car and you want to go to Gillette Stadium for a New England Revolution soccer game or shop at the adjoining Patriot Place Mall. (I tried going to a Red Bulls-Revs game there in 2010. I had to take cabs to and from the Walpole Station: $18 each way -- my game ticket was only $26.) Other than that, the MBTA provides great service.
8. Newspapers.
The
Boston Herald
and the Manchester, New Hampshire-based
Union Leader
are right-wing rags. But the
Boston Globe
, the
Providence Journal-Bulletin
, the
Concord Monitor
(New Hampshire, not Massachusetts) and the
Hartford Courant
are all fine papers, determined to deliver honest, non-sloppy journalism. (I'd add the
New Haven Register
, but New Haven is a "neutral zone" between people who tilt toward New York and those who tilt toward Boston.)
9. Respect for the Human Mind.
Unlike certain other parts of the country -- and y'all know who you are -- New England knows it has a history of great books, great thought, and great educational service; and instead of running away from this tradition, they encourage it, and inspire others to reach it. Of the 8 Ivy League schools, half are in New England: Harvard, Yale, Brown and Dartmouth. To say nothing of MIT, Wellesley, Wesleyan, Northeastern, Tufts, and many others.
10. They Value Loyalty.
Sometimes, those loyalties send people in the wrong direction. Witness the 1974 busing controversy, where Ted Kennedy tried to tell the South Bostonians that public-school integration was good for America and they told him he was "a disgrace to the Irish." And then, today, you have Sox fans making steroid references to opponents, then cheering for David Ortiz with no sense of irony whatsoever.
But, for the most part, New Englanders remember who helped them when they were down, and they resolve to do the same when they have the chance to help -- and they do it. Not because of some message from their priest or their Mayor or their President, but because it's something that they feel in their bones is right.
So perhaps a tip of the hat from New York to New England is warranted today.
Or maybe not: They say that JFK's consistently walking around without a hat, unlike his predecessors Harry Truman and Dwight D. Eisenhower, killed the American hat industry. (Maybe for men: Jackie sure wore hats.)
I'd like to think JFK would have laughed at that.