October 1, 1932, 80 years ago today: Did he or didn't he?
http://en.wikipedia.org/wiki/Babe_Ruth's_called_shot
The last living player from either team was Charlie Devens, Yankee pitcher 1932-34, died August 13, 2003, at age 93. The last to have actually played in the game was Frank Crosetti, Yankee shortstop 1932-48, and coach 1949-68, died
February 11, 2002, at age 91.
*
October 1, 1950: Dick Sisler hits a home run in the top of the 10th inning at Ebbets Field, and the Philadelphia Phillies beat the Brooklyn Dodgers 4-1, to clinch the National League Pennant. It is the only Pennant the Phils would win in a 75-year stretch from 1915 to 1980.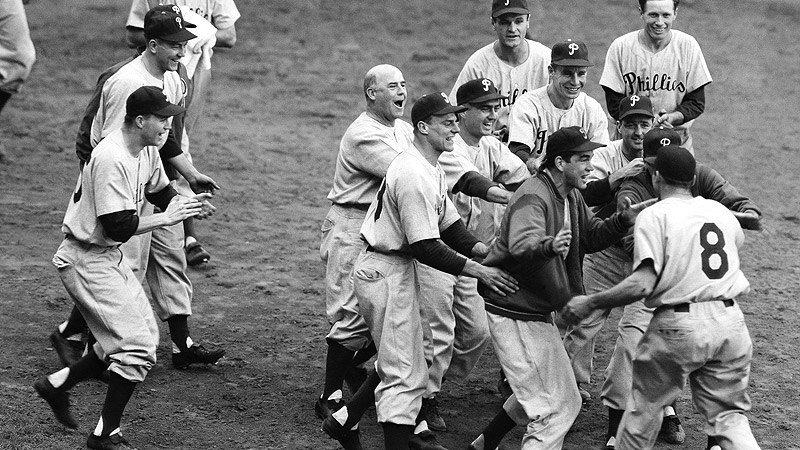 Still alive from this game, 62 years later: For the Phillies, 3 reserves, Stan Lopata, Ralph "Putsy" Caballero, and Jackie Mayo, who was a defensive replacement for Sisler in the bottom of the 10th; for the Dodgers, Don Newcombe (who gave up Sisler's homer) and Tommy "Buckshot" Brown.
October 1, 1961: Roger Maris makes it 61 in '61. He hit the record-breaking home run off Tracy Stallard.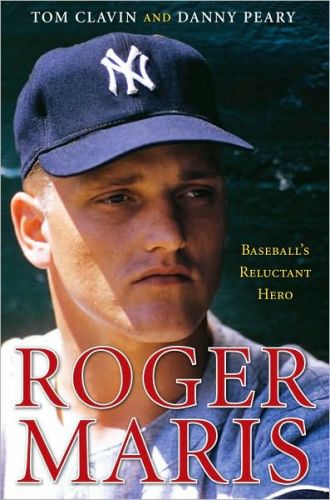 Still alive from this game, 51 years later: For the Yankees, Yogi Berra, Bobby Richardson, Tony Kubek, Hector Lopez, Jack Reed, Bob Hale and Luis Arroyo.
Whitey Ford, Bob Turley and Ralph Terry and Luis Arroyo are still alive, but did not play in this game. For the Red Sox: Stallard, Chuck Schilling (no relation to Curt), Frank Malzone (a Bronx native), Don Gile, Russ Nixon,
and rookie left fielder Carl Yastrzemski.