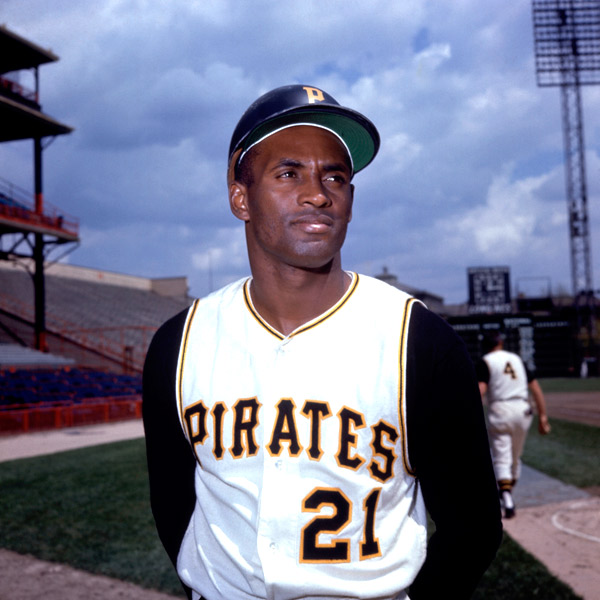 We go now to the top of the 6th inning, with the American League leading, 6-4. Because of his chess-game-on-LSD in the bottom of the 5th, National League manager John McGraw has to make 3 more changes -- and makes a 4th that he's almost forced into making.
Lou Brock remains in the game in left field, batting 2nd. Jackie Robinson remains in the game at 2nd base, batting 3rd. The pitcher's spot, still 9th, will lead off the next inning, so the Little Napoleon makes a double-switch: Steve Carlton is now pitching and batting 8th, while Roy Campanella is catching and batting 9th.
Cal Ripken leads off against Carlton, and lefty shows him that, 2,632 consecutive games played or not, he is not Lou Gehrig's equal at the plate. The Iron Man goes down on 3 consecutive pitches.
Going back to the dugout, he passes Rod Carew in the on-deck circle, and Carew asks him, "What did he throw?" Cal says, "I'm not sure. Some mutant combination of slider and God knows what."
Carew grounds to 1st. Tris Speaker comes up, with manager Casey Stengel figuring a man with over 3,500 hits -- nearly 800 of them doubles, an all-time record -- could get a hit off a man with over 4,000 strikeouts, once the most among lefties, even if he was also a lefty. The Grey Eagle certainly tries, sending the ball to deep center field, but, of course, Willie Mays is still out there. Three up, three down.
Bottom of the 6th: Roger Clemens is still on the mound for the AL. He forgets that Campy isn't very tall and that he's built like a barrel, only with muscle instead of wood. Campy certainly knows how to clear the fences at Ebbets Field, and he does, deep to left field, with Rickey Henderson looking up and knowing there's no hope. The NL closes to within 6-5.
Honus Wagner comes up, a member of the All-Century Team that played in the majors as early as 1897 facing one that did so as late as 2007. Wagner also sends a drive to left field. Easy catch for Rickey.
Except Rickey tries his "snatch catch," and drops the ball!
"I thought Casey's eyes were gonna pop outta their sockets," Mickey Mantle tells Red Smith of the
New York Herald Tribun
e after the game.
Lou Brock is up. Few men ever looked more like a great base stealer. Few men ever looked less like one than Wagner. But Wagner was called the Flying Dutchman for a reason, and he steals 2nd. Clemens is nervous now, and he walks Brock. Now the tying and go-ahead runs are on, with Jackie Robinson coming up.
Casey wastes no time. Out comes Clemens, and in comes his "money pitcher," Whitey Ford. Never mind that there won't be another lefty coming to bat until Carlton (if he were to bat for himself), 6 places away. And never mind that the pitcher's spot is up next in his own order, meaning that Whitey will be pitching only this inning. The Ol' Perfesser wants someone who knows how to pitch to Jackie, and Whitey's the only one left in his bullpen who's ever faced him.
McGraw got what he needed from Jackie, and calls him back. Up steps Ernie Banks, a righthander. But Whitey fools him on some nasty breaking pitch.
From the dugout, Jackie turns to the unrelated Frank Robinson and says, "Must've been his cut fastball. You know, the one where he cuts the ball with his wedding ring."
"Check Yogi's shinguards," Frank says. "I know Elston Howard used to scuff the ball on them for Whitey."
One out. The batter is Hank Aaron. Whitey gets him to ground to short, but Ripken can't handle it. It's Cal's 2nd error of the game. Bases loaded.
And Willie Mays is up. Mound conference. Yogi tells Whitey, "You throw him a fastball, you better hope you die first. 'Cause if I die first, I'm tellin' Phil never to let you into his restaurant." Meaning Phil Rizzuto, and the Italian restaurant he has in Heaven.
"Yog," the Chairman of the Board says, "I ain't stupid. You tell Phil to have a few cannoli ready for me."
(UPDATE: Yogi died first.)
Whitey breaks a tough curve, and Mays flies to center. Speaker had been playing shallow, as he often did, to the point where he was considered by his peers to be an extra infielder. But this time he has to run back, and it's enough to score Wagner with the tying run. Brock moves to 3rd.
6 to 6, in the 6th inning. 6, 6, 6. Oh, hell.
Whitey Ford vs. Albert Pujols. Yogi puts down 2 fingers. Through his mask, Yogi mouths, "You throw this guy a fastball, and I'll kill you."
Whitey nods. He curves Pujols inside. Ball one. He curves Pujols outside. Foul ball. He curves him outside again, and Pujols swings inside-out, and flies to right, where the Babe catches it.
At the end of 6 innings, it's National League 6, American League 6.
Top of the 7th: Banks stays in the game at shortstop, batting 3rd, while Joe Morgan is now at 2nd, batting 1st.
Whitey's spot is up. Casey needs a pinch-hitter. McGraw is leaving Carlton in. asey needs a righthander. He goes for Al Kaline. But Carlton gets him to ground to 2nd, where Morgan easily throws him out.
Carlton strikes out the Babe on 3 pitches, and gets Boggs to ground to 3rd.
We're at the 7th inning stretch. While Red Barber, Vin Scully and Waite Hoyt (the designated great player turned broadcaster) are calling this game on the radio, and the TV audience is hearing Jon Miller and Bob Uecker, Harry Caray is now in the booth, to lead the crowd in singing, "Take Me Out to the Ballgame."
Bottom of the 7th: Lefty Grove is now pitching, and batting 2nd. Carl Yastrzemski is playing left field, and batting 5th -- so he stands to lead off the next inning.
Grove -- even more than Carlton and Robin Roberts -- may have been the best pitcher ever to take the mound for a Philadelphia team. And leading off against him is the man who, perhaps even more than Jimmie Foxx, may have been the best hitter for a Philadelphia team, Mike Schmidt.
Schmidt drives one up the left-center gap, and Yaz cuts it off to hold him to a single.
The pitcher's spot is up. With a tie game, and the go-ahead run at the plate, McGraw needs a righthanded contact hitter. He sends up Roberto Clemente, who drives the ball to right field. Ruth plays it off the wall, and throws it in, holding Schmidt to 2nd.
That brings up Campanella. Stengel looks at who's in his bullpen: Righthanders Pedro Martinez, Curt Schilling, Dennis Eckersley and Mariano Rivera; and lefthander Eddie Plank. After Campy comes 2 lefties, Morgan and Brock. Stengel sticks with Grove.
Good idea: Grove strikes Campy out. He gets Morgan to ground to short... but Ripken bobbles another one! His 3rd E-6 of the afternoon. Bases loaded, nobody out.
Casey leaves Grove in to face the lefthanded Brock, but gets Eck warmed up.
Brock bunts! But Yogi gets it, and Schmidt is a dead duck. One out.
Banks is up. He skies one to center, and Speaker catches it, but Clemente scores.
Grove gets Aaron to fly to right. Ruth and Aaron, together in an odd way.
At the end of 7 innings, it's the National League 7, the American League 6.
Top of the 8th: McGraw leaves Clemente in the game in right field, presumably because he is a better defender than Aaron, and bats 8th. Randy Johnson is the new pitcher, batting 4th (but would come up 7th in the bottom of the 8th if the NL gets that far).
Stengel leaves Yaz in to bat against the Big Unit, lefty vs. lefty. It works, as Yaz does what few players ever did at Ebbets Field: Hits the "HIT SIGN WIN SUIT" sign for Abe Stark's clothing store at the base of the scoreboard. Not a great runner, he can only get to 1st. Stark is contacted in Heaven, and Yaz is invited to come in for a fitting.
Stengel pinch-runs Derek Jeter for Yaz. A few Red Sox fans in the stands boo this, but with the possible exception of Ken Griffey Jr., there is no better runner remaining on the AL bench.
Foxx is up, but Johnson strikes him out. He gets Yogi to pop up. Casey, upset with Ripken for his fielding woes, pinch-hits Paul Molitor for him. Molitor singles, and Jeter makes it to 3rd. Johnson walks Carew to load the bases with 2 outs.
Next up are the lefty Speaker, the pitcher's spot, and lefties Ruth and Boggs. McGraw leaves Johnson in.
Johnson gets Speaker to ground to short, and Banks tosses to Morgan to get the force and end the threat. Still 7-6 NL.
Bottom of the 8th: Jeter remains in the game at short, batting 5th. Casey pulls a double-switch, so the pitcher's spot does not come up next: Shoeless Joe Jackson moves to left field, batting 2nd; and Eckersley comes in to pitch, batting 8th.
Mays leads off. Eckersley gets him to ground back to him. McGraw, not impressed with Pujols despite his being the best hitter of the 2000s, decides to send up another Cardinal 1st baseman with pop, Mark McGwire.
"McGwire!" he bellows. "Hit for Pujols!"
"Don't do that, John," says Bobby Cox.
"Why not?"
"Because McGwire and Eckersley were teammates in Oakland. Eckersley knows McGwire's weaknesses."
"Shit, yeah. McGwire! Get back here! Mathews, get up!"
So it is Eddie Mathews who bats for Pujols, lefty on righty. It doesn't work, as Eck strikes him out. Schmidt also strikes out.
At the end of 8 innings, the score: The National League 7, the American League 6.
The conclusion will follow.