Elvis Presley on his 81st birthday, January 8, 2016
If these people were still alive on January 1, 2017, having survived the Year of Hell, these are the ages they would be reaching this year.
Note that I am doing this only for people who famously died young, or young-seeming. I'm putting the cap at 50 (Michael Jackson, who so aggressively embraced youth), rather than at, say, 52 (Roy Orbison, who seemed older even when he was a new star in his mid-20s). And I'm cutting it off at 1917, so, even though they died young, you won't see Mozart, Van Gogh or Lou Gehrig on this list.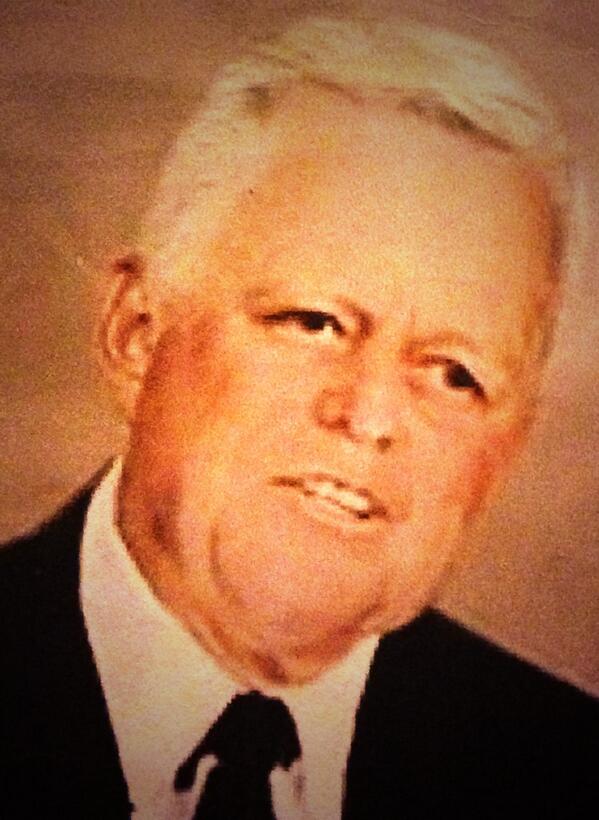 John F. Kennedy, 91, endorsing Barack Obama
at the 2008 Democratic Convention
100: John F. Kennedy, Oscar Romero, Elmer Gedeon, Harry O'Neill, Bob Neighbors (Gedeon and O'Neill were the only former MLB players to have died in action in World War II, Neigbhors the only one in the Korean War -- and all 3 were in the majors only briefly, all in the 1939 season)
99: Nile Kinnick, John Birch
98: Jackie Robinson (made an exception for him, he was 53), Nat King Cole, Al Blozis (New York Giants player killed in World War II -- another, Jack Lummus, would be 102), Valentino Mazzola (best-known of the Torino soccer players killed in the 1949 Superga plane crash, father of Inter Milan star Sandro Mazzola)
97: Montgomery Clift, Stan Mauldin
96: Tommy Cooper
95: Judy Garland, Jack Kerouac
94: Hank Williams Sr., Rocky Marciano, Sam Sheppard and Marilyn Reese Sheppard (defendant and victim in 1954 murder case that inspired
The Fugitive
)
93: Rod Serling, Elizabeth Short ("the Black Dahlia," sensationally murdered in Los Angeles in 1947), J.D. Tippit (Dallas policeman, Lee Harvey Oswald's other murder victim)
92: Robert F. Kennedy, Malcolm X, Medgar Evers, Patrice Lumumba, Lenny Bruce
91: Marilyn Monroe, John Coltrane, Jeffrey Hunter, Gus Grissom (Mercury 7 astronaut, killed in the Apollo 1 fire in 1967)
Marilyn Monroe at age 85, 2011
90: Bill Barilko
89: Bob Crane
88: Martin Luther King, Anne Frank, Terry Sawchuk, Harry Agganis, Gary Powers (U-2 pilot from 1960 incident, killed in helicopter crash at age 47), George Moscone (Mayor of San Francisco, assassinated with Harvey Milk)
87: Harvey Milk, Steve McQueen, J.P. "The Big Bopper" Richardson, Tim Horton, Ed White (1st American to make a spacewalk, killed in the Apollo 1 fire in 1967), Charles Lindbergh Jr. ("the Lindbergh Baby")
86: James Dean, Sam Cooke, Gene "Big Daddy" Lipscomb
James Dean, 84, at the 60th Anniversary
screening of Rebel Without a Cause,
Grauman's Chinese Theatre, October 27, 2015
85: Benigno Aquino, Dian Fossey, Don Steinbrunner (NFL player killed in Vietnam War)
84: Joe Orton, Bob Laraba
83: Roberto Clemente, Yuri Gagarin, Jackie Wilson, Howard Glenn (New York Jets -- actually, Titans -- player who died from a broken neck in a 1960 game)
82: Elvis Presley, Gene Vincent, Willie Galimore, Roger Chaffee (astronaut, killed in the Apollo 1 fire in 1967), Kitty Genovese (sensationally murdered in New York in 1964)
81: Buddy Holly, Bobby Darin, Duncan Edwards (the other Manchester United players who died in the 1958 Munich Air Disaster would be around this age as well), Bo Farrington (killed in the same 1964 car crash as his Chicago Bears teammate Galimore)
80: Benny "the Kid" Paret
79: Natalie Wood, Victor Buono, Eddie Cochran, Bill Masterton
78: Marvin Gaye, Sal Mineo, Ernie Davis, Barry Ashbee, Mickey Schwerner (civil rights worker murdered in Mississippi in 1964)
77: John Lennon, Bruce Lee, Mary Jo Kopechne, Stone Johnson, Mack Lee Hill, average age of the victims of the 1960 Cal Poly football team crash
John Lennon on his 76th birthday,
October 9, 2016
76: Cass Elliott, Otis Redding, Tim Hardin, Ritchie Valens, Ken Hubbs, Barclay Plager, Emmett Till (sensationally murdered in Mississippi in 1955, a spark for the Civil Rights Movement)
75: Jimi Hendrix, Brian Jones, Bobby Fuller, Harry Chapin, Frankie Lymon, Huey Newton
74: Janis Joplin, Jim Morrison, Michael Bennett, Sharon Tate, Brian Piccolo, Chuck Hughes (currently the last athlete to die during a North American major league sporting event, a heart attack with the 1971 Detroit Lions), Gigi Meroni (Torino soccer star killed in 1967 car crash), James Chaney, Andrew Goodman (the last 2 were civil rights workers murdered in Mississippi in 1964)
73: Wayne Maki, Laurence Owen (most famous of the U.S. figure skaters killed in a 1961 plane crash), Alan Berg (talk show host murdered in Denver in 1984, inspired film
Talk Radio
), Christine Chubbuck (newscaster who committed suicide on the air in 1974)
72: Bob Marley, Tammi Terrell, Tony Conigliaro, Bob Kalsu (AFL player killed in Vietnam War)
71: Freddie Mercury, Keith Moon, Duane Allman, Gianni Versace, Karen Silkwood, Gilda Radner, George Best, Stephen Biko
70: Thurman Munson, Pete Maravich, Bashir Gemayel, Tim Buckley
69: Christa McAuliffe, Ronnie Van Zant, John Bonham, Valeri Kharlamov
68: John Belushi, Andy Kaufman, Michel Briere, Addie Mae Collins, Carole Robertson, Cynthia Wesley (3 of the "4 Little Girls" killed in the 1963 Birmingham church bombing), Sandra Scheuer (Kent State victim)
67: John Candy, Karen Carpenter, Lyman Bostock, Jeffrey Miller, William Shcroeder (the last 2, Kent State victims), average age of the victims of the 1970 Marshall and Wichita State football team crashes
66: J.V. Cain, Allison Krause (Kent State victim)
65: Carol McNair (the youngest victim of the Birmingham church bombing)
64: Bob Gassoff, Sam Kinison
63: Walter Payton, Freddie Prinze Sr., Stevie Ray Vaughan, Bobby Sands
62: Daniel Faulkner (Philadelphia policeman, murdered, allegedly by Mumia Abu-Jamal)
61: Ian Curtis, Randy Rhoads
60: Jon-Erik Hexum, Payne Stewart, average age of the victims of the 1977 University of Evansville basketball team crash, Stacey Moskowitz (last and most shocking victim of the Son of Sam)
59: Michael Jackson, Joe Delaney, Terry Fox, Keith Haring, Veronica Guerin
58: Nicole Brown Simpson, Pelle Lindbergh
57: John F. Kennedy Jr., Gia Carangi, Jonathan Larson
56: Princess Diana, Reggie White, Bill Hicks
Princess Diana of Wales, 52,
about to meet her newborn grandson,
Prince George of Cambridge, July 22, 2013
55: Steve Irwin
54: Whitney Houston, Len Bias, Daniel Pearl
53: Eazy-E, Drazen Petrovic
52: Reggie Lewis, Jerome Brown, Steve Olin, Brandon Lee, Jam Master Jay
51: Jeff Buckley
50: Kurt Cobain, Anna Nicole Smith, Rebecca Schaeffer, David Rocastle, Hank Gathers, Derrick Thomas
49: Gary Coleman, Darryl Kile, Ron Goldman (murdered along with Nicole Brown Simpson)
48: Bobby Phills, Gary Speed
47: River Phoenix, Malik Sealy, Eric Garner (2014 NYPD "I cant breathe" murder victim)
46: Ryan White, Tupac Shakur, Lisa "Left Eye" Lopes, Selena Quintanilla-Perez (I had to list her full name. You know you're old when you see "Selena" trending on Twitter, and you think of her before you think of fellow Texan singer Selena Gomez.)
45: Notorious B.I.G., Cory Lidle, Samantha Smith (unofficial Cold War ambassador, killed in a 1985 plane crash)
44: Steve McNair, Paul Walker
43: Korey Stinger, Adam Walsh (sensationally murdered in Florida in 1981, inspiring his father John Walsh to become an advocate for crime victims)
42: Marc-Vivien Foe, Amadou Diallo (1999 NYPD murder victim)
41: Matthew Shepard, Merlin Santana, Jonathan Brandis
40: Jason Collier, Robert Enke, Chandra Levy (aide to Congressman Gary Condit, murdered in 2001)
39: Dan Snyder, Krissy Taylor
38: Aaliyah, Heath Ledger, Miklos Feher
Aaliyah, 37, pointing to Justin Bieber
and telling him how wack he is, Grammy Awards,
Staples Center, February 15, 2016
37: Azariah Chamberlain (the Australian baby allegedly eaten by a dingo)
36: Polly Klaas (sensationally murdered in California in 1993)
35: Cory Montieth
34: Amy Winehouse, Sean Taylor, Sean Bell (2006 NYPD murder victim)
33: Lee Thompson Young
32: Timothy Wiltsey (sensationally murdered by his mother in New Jersey in in 1991)
31: Megan Kanka (murdered in New Jersey in 1994, namesake of Megan's Law), Amber Hagerman (murdered in Texas in 1996, namesake of the AMBER Alert), Natalee Holloway (disappeared in Aruba in 2005)
30: Luc Bourdon, Sandra Bland (murdered in custody by Texas police in 2015)
29: Jessica Dubroff (child pilot)
28: Peaches Geldof, Anton Yelchin
27: JonBenet Ramsey
One suggestion for what JonBenet Ramsey would look like at 27,
looking more like Courtney Love than Katy Perry
26: Michelle Monkhouse
25: Oscar Taveras
24: Bobbi Kristina Brown
23: Baylee Almon (the baby killed in the Oklahoma City bombing)
22: Trayvon Martin
16: Christina Taylor-Green (born on 9/11, granddaughter of baseball figure Dallas Green, killed in the attempted assassination of Gabrielle Giffords)
14: Madeleine McCann (disappeared in Portugal in 2007)