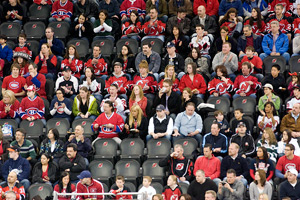 I wanted to do the Trip Guides for all 30 NBA teams, all 30 NHL teams, and every road opponent for the Giants and the Jets this season.
But, through circumstances both within my control and not, too many of them got delayed.
As a result, for the rest of the NFL, NBA & NHL seasons, I'll only be doing them for the following teams:
* The Rangers, upon the Devils' next visit.
* The Islanders, upon the Devils' next visit, as this is the last season in which they'll play in the Nassau Coliseum.
* The Philadelphia 76ers...
* The Boston Celtics and...
* The Washington Wizards, as they're nearby opponents for the Knicks and Nets. The fact that I've already done Trip Guides for the hockey teams that play in the same arena will help.
* The Miami Dolphins, as they're the last remaining Divisional roadtrip for either the Giants or the Jets.
* The Montreal Canadiens, as they are still, despite not having won the Stanley Cup in 21 years, the Yankees of hockey.
* The Buffalo Sabres, as I still haven't done one of these for Buffalo.
The Jets were supposed to play away to the Buffalo Bills yesterday, but that freak snowstorm got the game moved to Detroit. I'll do one of these for Jets at Bills next year.
The other NFL, NBA & NHL teams that I haven't done yet? They'll have to wait until the 2015-16 season.
This has been a very difficult year, and something had to give. This was it.
I will, however, update the Guides for all 30 MLB teams starting in March.