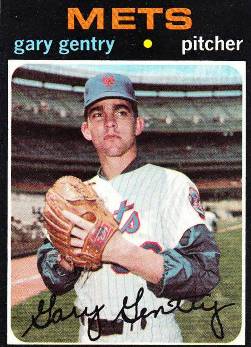 In honor of the Yankees playing the Arizona Diamondbacks this week, I present the all-time lineup for players from the Grand Canyon State.
Note that this does not include players from colleges based in the State, such as Arizona State's Reggie Jackson and Barry Bonds. Only players who were born, or at least grew up, in Arizona.
1B Chris Duncan of Oro Valley.
Son of former player and longtime pitching coach Dave Duncan, and brother of Cleveland Indian (and former Yankee flash-in-the-pan) Shelley Duncan, he's battled injuries and is now in the Washington Nationals organization. But before getting hurt, starred for the St. Louis Cardinals (under the watchful eyes of his father and manager Tony LaRussa), and helped them win the 2006 World Series.
2B Ian Kinsler of Oro Valley.
Tomorrow is the Texas Ranger star's 28th birthday, and he's already deserved more than the 1 All-Star selection he's gotten.
SS Mark Grudzielanek of El Paso, Texas.
Texas? El Paso is 429 miles from Phoenix, but 747 miles from Houston. Besides, if I didn't pick Grudz, or put him at 2nd base where he played a few more games, I would have had to go with Solly Hemus of Mesa, Arizona, not much of a player, and a racist manager whose bigotry nearly wrecked the St. Louis Cardinals before they could become the 1964-68 championship team.
Grudz only made 1 All-Star team and only won 1 Gold Glove, but he's got a .289 lifetime batting average, over 2,000 hits, and in 1997 led the NL in doubles with 54. Although best remembered as a Montreal Expo, he reached the postseason with the Chicago Cubs in 2003 and the Cardinals in 2005. After not playing last season, he's now 40 and playing out the string with the Cleveland Indians.
3B Jack Howell of Tucson.
Hit a few home runs for the California Angels (as the Anaheim team was officially known) in the 1980s, including, famously, a broken-bat shot at the old Yankee Stadium.
LF Billy Hatcher of Williams.
An All-Star with the Houston Astros, and the MVP of the 1990 World Series with the Cincinnati Reds.
CF Hank Lieber of Phoenix.
Reached the Giants in 1933, too soon to be included on the roster of a team that won the World Series, but did play in the 1936 and '37 Series that the Giants lost to the Yankees. Three times an All-Star.
RF Andre Ethier of Phoenix.
The Dodger kid could turn out to be something special.
C Tom Pagnozzi of Tucson.
Not a great hitter, but won 3 Gold Gloves with the 1990s St. Louis Cardinals. Ron Hassey, another Tucsonian, is the backup (as he was so often), which shows you that the State is a little weak at the position.
UT Rex Hudler of Tempe.
Gotta love Rex the Wonder Dog, who could play any position. Too bad he couldn't hit at any of them.
SP Alex Kellner of Tucson.
Once won 20 games for the Philadelphia Athletics. Big deal? He did it after 1932 (in 1949, to be precise), so, yes.
SP Gary Gentry of Phoenix.
In 1969, as a rookie, he won 13 games for the New York Mets. On September 24 of that season, he tossed a 4-hit shutout against the Cardinals at Shea Stadium -- the Mets knocked Steve Carlton out of the box with 5 runs in the 1st, no less -- to clinch the National League Eastern Division title, the first ever postseason berth for the Mets after their first 7 seasons -- as
New York Post
sportswriter Leonard Schecter put it in his book about the team, 7 years of bad luck evening out in one year.
Gentry also started and won Game 3 of the World Series. Unfortunately, he suffered an elbow injury, only won another 33 games in the majors, and was done at age 28. Still, it's enough to get him on this team.
SP John Denny of Prescott.
Struggled with the Cleveland Indians, but won the 1983 NL Cy Young Award, leading the Philadelphia Phillies to a Pennant -- a rare occurrence before 2008.
SP Gil Heredia of Nogales.
Won 15 games for the Oakland A's in 2000, as they won the AL West and nearly interrupted the Joe Torre Yankee dynasty. But he only pitched one more season and was gone. No relation to Dominican Republic native Felix Heredia, who gave me some agita with the 2004 Yankees.
SP Brian Bannister of Mesa.
The son of former pitcher Floyd Bannister (who grew up in Washington State and thus doesn't qualify for this team), he's another decent player the Mets get away. A lefty like his father, he's won 34 games in 3½ seasons for the Kansas City Royals. At least the Mets got Ambiorix Burgos for him, right?
RP Lerrin LaGrow of Scottsdale.
In the 1972 ALCS, pitching for the Detroit Tigers, he hit Bert Campaneris of the Oakland Athletics on the foot. Campaneris responded by throwing hit bat back at the mound. LaGrow ducked, and wasn't hurt. He then went on to 8-19 and 7-14 seasons for the Tigers as the team got old in a hurry. The Chicago White Sox converted him to a reliever, and he kept them in the 1977 AL West race for a while.
A couple of years ago, my work resulted in me having to contact LaGrow's office. He's now a real estate agent and business broker in Scottsdale. How can I put this politely... I still think Campaneris overreacted, but I understand why he did it. LaGrow is not a nice person. But, for a little while, he was a good pitcher.
Honorable Mention to Ralph Kiner and Vern Stephens, two star sluggers of the late 1940s and early 1950s, who were born in New Mexico, which, since 1998 anyway, is in the Diamondbacks' territory. However, both left the Land of Enchantment as children and grew up in Southern California, Hall-of-Famer Kiner in Alhambra and All-Star Stephens in Long Beach.
Fred Haney, a full New Mexican, wasn't much as a player, but managed the Milwaukee Braves to National League Pennants in 1957 and '58, winning the World Series in '57.