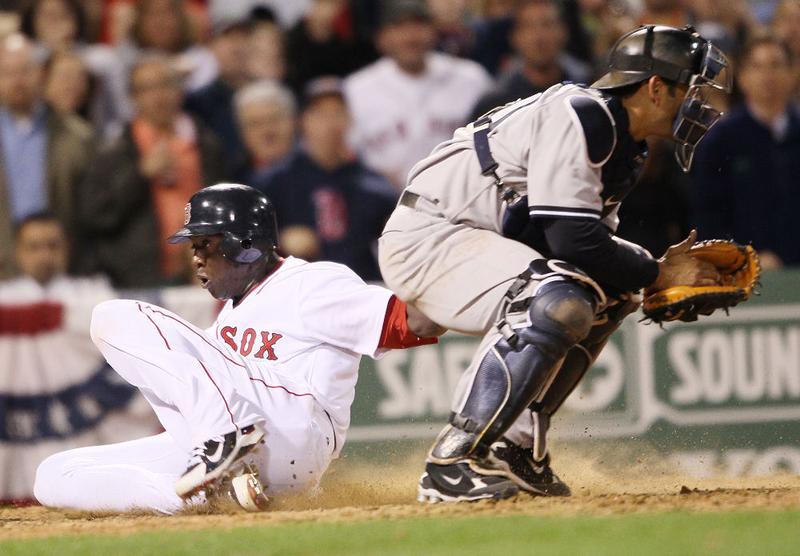 Time to put the Cliche Meter into overdrive.
It's a long season, and you've got to trust it.
It's a marathon, not a sprint.
Take 'em one game at a time.
The Yankees always get off to a slow start.
It's tough to win on the road, especially at Fenway.
*
Okay, now that that's out of the way...
It was Good Guys 5, Scum 1, and it ended Scum 9, Good Guys 7.
The "Uh-oh!" alarm rang at 5-1, when the Yanks stranded baserunners at Fenway. As I've said before, you cannot strand baserunners against The Scum, especially at that little shit pit in the Back Bay. And we left 15 men on base last night.
We could, of course, blame it on the Sox using steroids again. After all, we know they can't beat us without cheating.
Anyway, we start again tomorrow, and I hope A.J. Burnett nails that facking Youkilis in his wiggly tush. (With props to the writers of the great blog "Fack Youk." Gentlemen, you are geniuses. Or is that "genii"?)