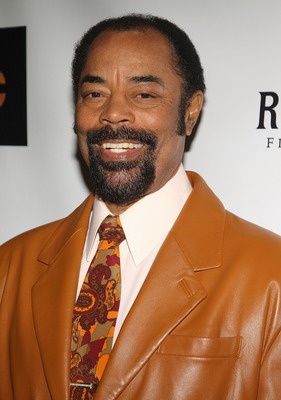 The Knicks have beaten the Los Angeles Lakers and now the defending World Champion Dallas Mavericks. They are back up to .500. Amar'e Stoudemire is playing again, and well. Carmelo Anthony may be back for their next game. And then there's this other guy...
Jeremy Lin has put more life into Knick fandom than anyone since the arrival of Patrick Ewing in 1985. It remains to be seen if he can keep this up, but the fact that Stoudemire and Anthony are publicly supporting him is a good sign.
Lin, of course, is a new arrival and thus does not make this list. But that doesn't mean he won't make a future list. (UPDATE: With the Knicks trading him to the Houston Rockets in the ensuing off-season, it's certain he won't make the list, unless the Knicks reacquire him, which is hardly out of the question.)
Top 10 Greatest New York Knicks
Honorable Mention to the Knick members of the Basketball Hall of Fame who didn't quite make this list: Tom Gola, Jerry Lucas, and coaches Red Holzman, Hubie Brown and Pat Riley. Gola is better known as a Philadelphia Warrior, Lucas as a Cincinnati Royal, a pair of teams that no longer exist in their current form. (Respectively, they are now the Golden State Warriors and the Sacramento Kings.)
Also to 3 early Knicks who would have been on this list prior to the Riley-Ewing era: Richie Guerin, an early All-Star; Nat "Sweetwater" Clifton, a star with the all-black New York Renaissance and the Harlem Globetrotters, and the first black man to sign a contract in the NBA (but not the first to be drafted or the first to actually get into a game); and Carl Braun, who was seen practicing free throws by broadcaster Marty Glickman, who heard Braun say, "Swish!" every time a free throw hit nothing but net.
Glickman incorporated "Swish!" into his broadcasts; my generation didn't know that at the time, thinking it had been thought up by WABC-Channel 7, later WCBS-Channel 2, sports anchor Warner Wolf. And, also, Honorable Mention to broadcasters Glickman, Marv Albert and John Andariese.
10. Dick McGuire, Number 15, guard, 1949-57.
His brother Al, a rugged defensive forward and Knick teammate, became much more famous as the Marquette University coach who won the 1977 National Championship and then became a beloved broadcaster. But "Dick the Knick" came out of Far Rockaway in Queens and became an early NBA sensation.
Like his friendly adversary Bob Cousy of the Boston Celtics, he was a dribbling wizard and a sensational passer. It took a long time for him to get into the Hall of Fame, but he and Al did both live to see it.
After retirement, he became the Knicks' coach, and wasn't very good at it, but was moved to the position of scouting director. He, his replacement as coach Red Holzman, and his predecessor as coach and now general manager Eddie Donovan built the Knick champions of the early Seventies. Number 15 has been retired for both McGuire and Earl Monroe.
9. Harry Gallatin, Number 11, center, 1948-57.
At a time when a man 6-foot-6 could still play center, Harry the Horse set an NBA record (since broken)of 610 consecutive games and helped them reach 3 straight NBA Finals, 1951-53. Hall of Fame, although his number has not been retired.
8. Bernard King, Number 30, guard, 1982-87.
Major, major what-if. The Brooklyn native, Fort Hamilton High School graduate, brother of future Net and Knick Albert King, and University of Tennessee teammate of future Knick player and executive Ernie Grunfeld (UT was then known as the Ernie & Bernie Show), was every bit the media darling that Jeremy Lin now is, and without the benefit of the Internet (or even much hype from the still-new ESPN).
In 1984, 'Nard scored 50 points in back-to-back games in Texas, first against San Antonio and then against Dallas. He put the Knicks on his back and led them into 2 great Playoff series, first beating the Detroit Pistons (including winning Game 5 in Detroit), then falling to the Boston Celtics. On Christmas 1984, he set a Garden record (since broken by Kobe Bryant) by scoring 60 points against the Nets -- although the Nets still won the game.
But in that season, injuries took a good Knicks team and made them awful. It was like Arsenal, only worse. The Knicks finished 24-58, putting them in position to possibly draft Patrick Ewing. Then, on March 23, 1985, at Kemper Arena, in one of the Kings' last home games before leaving Kansas City for Sacramento, King jumped to block a shot by Reggie Theus, tore the anterior cruciate ligament in his knee, yelling, "Oh, damn! Oh, damn!" and crumpling to the floor, slapping the hardwood in horrendous pain. This began a season-ending 12-game losing streak for the Knicks.
At age 28, King's career seemed over. Somehow, he made a comeback, first with the Knicks, then with the Washington Bullets, and scored just under 20,000 points in his career. He is not in the Hall of Fame, but he should be. (UPDATE: He was elected the next year.)
7. Charles Oakley, Number 34, forward, 1988-98.
Ewing got the headlines, but the Oak was the heart and soul, and the blood and guts, of the 1990s Knicks -- Harry Carson to Ewing's Lawrence Taylor. He remains the team's all-time leader in offensive rebounds.
He has not yet been honored with the retirement of his number or election to the Hall of Fame. However, all the Knicks listed below have been elected to the Hall of Fame, and the team has retired all of their numbers.
6. Bill Bradley, Number 24, forward, 1967-77.
As good as he was smart (Princeton, Rhodes Scholar), he was a balanced player who could shoot, pass, rebound and play defense equally well. He may not have been as good as Bob Cousy before him or Magic Johnson after him, but like them, he seemed to know where everyone was at all times, and where he could put the ball.
John McPhee, a native of Princeton and fellow graduate of Princeton University, wrote a
New Yorker
article about Bradley while he was at Princeton (including a game where he set a collegiate scoring record at the old Madison Square Garden), and gave it a perfect title for a story about Bradley, one that would have worked equally well for Cooz or Magic, and was later expanded into a book that included Bradley's pro career:
A Sense of Where You Are
.
Bradley lived in New Jersey during his playing days, and a year after retirement ran as a Democrat for the U.S. Senate, and won 3 terms. Like football star turned Republican Congressman Jack Kemp, Bradley was constantly being touted as a candidate for President, mainly due to his celebrity and looks, rather than his qualifications. Like Kemp, he never won his party's nomination for President: He ran only once, in 2000, and got crushed in the Primaries by Al Gore.
Considering his background, especially his coaching by Red Holzman and the way he worked with his Knick teammates, I'm not at all surprised that Bradley became one of the most admired Senators of his time -- but I'm not sure he would have made a good President.
5. Dave DeBusschere, Number 22, forward, 1968-74.
"Double D" was a sensational athlete who also pitched briefly for the Chicago White Sox -- if I'm not mistaken, Danny Ainge is the only man to play both in MLB and the NBA since. As a Detroit Piston, where he was briefly the youngest coach and one of the last player-coaches in NBA history, DeBusschere scored the first basket at what was then called "the New Madison Square Garden Center."
The next season, the Knicks got him from the Pistons for Walt Bellamy (who, though a great player, couldn't seem to play with Willis Reed) and Howie Komives. This trade made the Knicks, as DeBusschere was the perfect guy to play on a Red Holzman-led team, good on offense, great on defense, patient, gutsy, and smart as hell. The Knicks wouldn't have won either of their 2 titles without him.
He would go on to be the Knicks' coach and general manager. In the latter role, he provided his best-remembered moment, pumping his fist as it was announced that the Indiana Pacers were getting the 2nd pick in the 1985 NBA Draft Lottery, meaning the Knicks would get the first, meaning the Knicks would get Patrick Ewing. DeBusschere already has a Knicks Number 33 jersey with Ewing's name on it in his jacket pocket.
He also did commercials for Lee Myles transmission specialists, and was mentioned in an episode of
Mad About You
, where Paul (Paul Reiser) told Jamie (Helen Hunt) that their new answering machine's code was 422: "So that's 4, and Dave DeBusschere's jersey." But Jamie couldn't remember, and walked around the Union Square subway station asking people, "Do you know Dave the Butcher?"
Sadly, Double D died of a heart attack in 2003, just 62 years old. He, and all the players listed below him, were named to the NBA's 50th Anniversary 50 Greatest Players in 1996.
4. Earl Monroe, Number 15, guard, 1971-80.
"I dream about a lot of women," Walt Frazier supposedly said, "but Earl Monroe is the only man I dream about." Why? Because the flashy guard for the Baltimore Bullets was so hard to cover, he became a nightmare for Clyde.
He was already known as "Earl the Pearl" and "Black Jesus." At John Bartram High School in his native Philadelphia, he was known as "Thomas Edison," because he always seemed to be inventing new moves -- this despite Philly already having a high school named for Edison.
The Knicks decided, "If you can't beat 'em, make 'em join you." So they sent Mike Riordan, Dave Stallworth and cash to Baltimore -- possibly leading to that franchise being moved to Washington -- and "The Rolls-Royce Backcourt" was formed. Newspaper sports columnists and the early sports-talk-radio hosts wondered if Clyde and the Pearl could play together, or if "they will need two basketballs."
They needn't have worried: Together, they got the Knicks into the 1972 and '73 Finals, winning it all in 1973. The Pearl turned out to be the last remaining Knick from an NBA Championship team. He still is.
3. Patrick Ewing, Number 33, center, 1985-2000.
He's the most-hyped Knick ever, and the all-time leading scorer in the history of professional basketball in the Tri-State Area. So why is he Number 3 on this list, not Number 1? I'll give you 15 reasons why: The 15 times he did
not
lead the Knicks to an NBA Championship.
When the 1985 NBA Draft was fixed so that the Knicks could get the top pick, the unstoppable center from Boston and Washington's Georgetown University, the question was not
if
Ewing would lead the Knicks to a title, it was
how many
.
By the late 1990s, when it still hadn't happened, he began to guarantee titles. It never happened. He is the most spectacular failure in the history of Tri-State Area sports – although I shudder to think what Ranger fans would have done to Mark Messier if
his
guarantee hadn't come true.
2. Willis Reed, Number 19, center, 1964-74.
The Captain -- forever the Captain of his team, the way Lou Gehrig will always be "the Captain of the Yankees" (more than Thurman Munson, Don Mattingly or Derek Jeter ever will be), Keith Hernandez for the Mets, Harry Carson for the Giants, Mark Messier for the Rangers, Denis Potvin for the Islanders and Scott Stevens for the Devils.
He was probably headed for the Hall of Fame even before Game 7 in 1970, but that game, even though he only scored 2 baskets (the 1st 2 of the game), made him a legend.
You have to remember: The Knicks, much like the team they were playing that day, the Lakers, seemed snakebit. They'd been in the NBA Finals 3 times, losing them all. Of all the teams then in the New York Tri-State Area, all but one, the Nets of the recently-formed ABA, had won a World Championship. The Islanders and Devils hadn't arrived yet. The Yankees had won 20 World Series. The Giants had won 4 NFL Championships. The Rangers had won 3 Stanley Cups, although their last was 30 years earlier (which is now a bit shorter than the Knicks' current drought). Incredibly, 2 of the newer teams, the Jets and then the Mets, had won titles in the preceding 16 months. This was embarrassing. The Knicks needed that title.
And without Willis, it wouldn't have happened. Once he limped onto the court for the pregame shootaround, despite having such luminaries as Wilt Chamberlain, Jerry West and Elgin Baylor, the Lakers were beaten. Willis didn't do much more than that. But he'd done more in just that walk than Patrick Ewing did in 15 years at The Garden.
1. Walt Frazier, Number 10, guard, 1967-77.
People remember Game 7 of the 1970 NBA Finals as "The Willis Reed Game." It's easy to forget that Frazier had his best game on that amazing night at The Garden.
He was called "Clyde" because he reminded someone of the way Warren Beatty dressed in the film
Bonnie and Clyde
. But Clyde Frazier never killed anything except opponents' hopes, and he never robbed anybody of anything except the basketball.
It was a special time, with Tom Seaver, Joe Namath, and Frazier, each in their own way, being parts of it. Clyde and Broadway Joe seemed to move the culture, while Tom Terrific seemed to be great in spite of it. Clyde helped bring a 2nd title, and has since become a great analyst on Knicks' broadcasts, and remains a style icon – witness his ads with Hernandez for Just For Men hair coloring.
I'm not going to tell you that Walt Frazier is the coolest man who ever lived. But if you already believe that, I'm not going to try to change your mind.