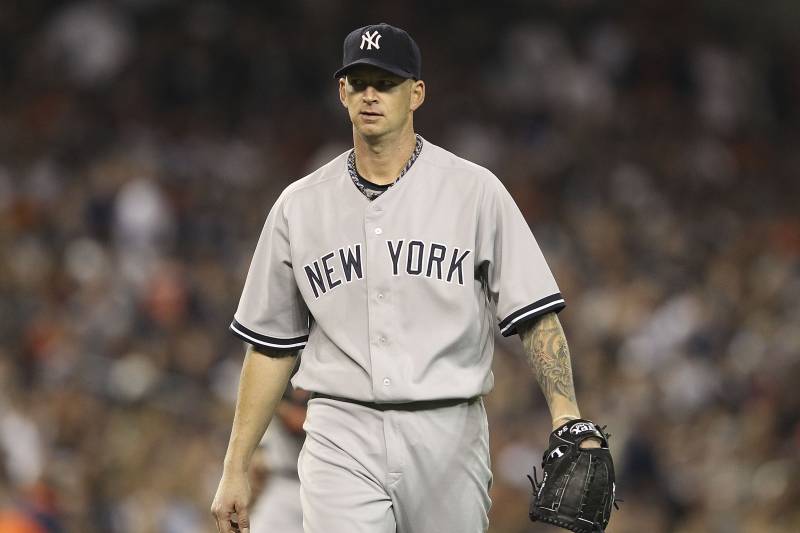 A.J. Burnett was Good A.J. tonight. He got help from 2 Holy Cow catches by Curtis Granderson. And 6 runs in the 8th put it away.
Yankees 10, Tigers 1. WP: Burnett. LP: Rick Porcello.
It got so bad for the Tigers that Boone Logan pitched the 9th. Even he couldn't blow a 9-run lead. In fact, he struck out the side.
Sure, Logan, there was no pressure on you!
There was loads of pressure on A.J. But he came through, big-time.
There was also loads of pressure on Rafael Soriano after he blew Game 3, but he got the last out in the 6th and all 3 in the 7th, before the Yanks unloaded the lumber in the 8th.
There will be a Game 5, in The Bronx, on Thursday night. Ivan Nova will take the hill on 4 days' rest.
It's October. The temperatures drop. The leaves fall. The sweaters come out of the closet. Political campaigns get nasty. McDonald's brings back the McRib sandwich.
And Yankees win. Theeeeeeee Yankees win!